Hello there! How are you?
This month I don't plan to read all that much even though last month was a blast. I think if I make a big tbr I won't be able to follow through so I'm setting my goal at 6. So this month's books are: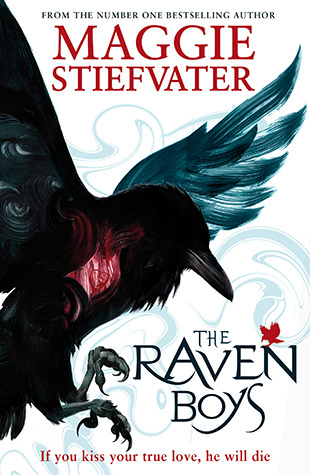 📚

Percy Jackson & The Sea of Monsters

by Rick Riordan

- I intend to finish this series this year so I am probably going to read one a month until I finish it. I'm really enjoying this series so far.

📚

The Raven Boys

by Maggie Stiefvater

- I have been putting off this series for a while now because I don't own them all and I know I will love this series so it will hurt me a little when I can't binge read this series in its entirety but I will survive ahah

📚

Fragile Things

by Neil Gaiman

- I am nervous to read this one, it's a short story collection and I'm not at all used to reading short stories because I always feel like I need more and therefore I am never satisfied by them. I am trying to read more of these kind of books this year in order to become more confortable with them.

📚

Illuminae

by Amie Kaufman & Jay Kristoff

- This will be a reread for me. I remember absolutely loving this book, but when I first read it, I read it in ebook form and now I have a physical copy to explore. Also I want to read Gemina and Obsidio which I have not yeat read.

📚

Gerald's Game

by Stephen King

- I am doing the Stephen King project in a very slowly matter and this is one of his shorter works that I own so I squeezed it in here since I am craving more King right now.

🔊

The Final Six

by Alexandra Monir

- I started this audiobook in a whim because I add chores to do and wanted to make progress in my reading challenge. I am enjoying it a lot so far.

If I manage to finish all of these books by the end of May it will be a victory for me because it means I am keeping the reading slump at bay and am becoming more consistent with my reading which as been a challenge since I first started reading it.

What are your plans for this month?