Book Traveling Thursday is a weekly meme created by
Danielle and Catia
.
This week's topic is:
Here's to different worlds... Choose a book set in a fictional world.
My choice for this week is:
The Knife of Never Letting Go by Patrick Ness
I chose this book because it has such an interesting concept: all women in town died and everyone can hear eachothers thoughts. Until someone arrives and they can't hear their thoughts.
Fair warning, if you decide to read this book prepare to have your heart broken. Damn it I still feel it.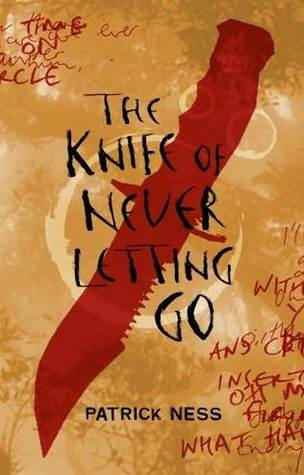 Source: Goodreads
Source: Goodreads
Source: Goodreads
My Country decided not to even translate this beauty. *facepalm*
What would you chose for this week's topic?