This month I have decided not to do a TBR per se but a must reads in the sense that I really don't stick to tbr's all that often, though I still have some books that I will read this month.
And they are:
Source: Goodreads
Pottermore Presents Trilogy
by
J.K. Rowling
I really need to get to these. I have been putting them off for a while mostly because I don't know if I really need more information on the world of Hogwarts or if I should leave it as is. Do you know the feeling? Like enough is enough, please don't ruin it?
That's what I feel with these and that's also why I haven't read "Harry Potter and the Cursed Child" that and also the negativity surrounding it...
Source: Goodreads
by Michelle Hodkin
I stopped reading this book in order to get to some Halloween reads for a read-a-thon I was participating in, and I need to read ASAP and finish this series. The last book ended in a such a cliffhanger and I need to know how it ends.
Plus I also miss Mara and her weird ass problems.
Source: Goodreads
by T. Michael Martin
This book qualifies as a halloween leftover. I couldn't get to it in October but I will read since it sounds so freaking cool. Plus November is a gray area for me. It can go horror or Christmasy really quickly.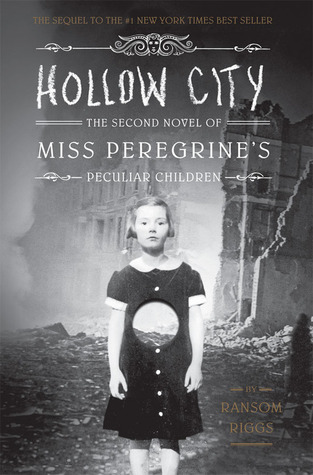 Source: Goodreads
by Ransom Riggs
I haven't seen the movie adaptation for the first book in this trilogy (well there's 3 more books in the works but let's call it trilogy for now) and honestly I think I will wait until I can rent it or something mostly because of the changes they made to the plot and characters. I'm done with being disappointed by book to movie adaptations.
This being said, I have re-read the first book 2 months ago I believe and I got really excited about the next two books in this trilogy. Also have you seen the movie? What did you think?
What are your most reads for this month? Let me know!